11 Sep 2023
Embracing Maintenance 4.0: Digital Approaches Transforming Manufacturing Part 1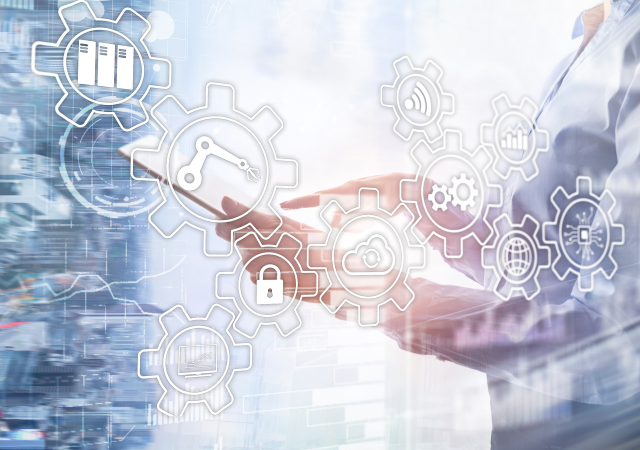 Introduction
The world of engineering and automation manufacturing is constantly evolving, and one of the latest trends taking center stage is Maintenance 4.0. Highlights from the Talking Industry webinar Maintenance 4, Implementing Smart Technologies. First in a three-part series. Diving into the digital approaches revolutionising maintenance practices in manufacturing. How technology is reshaping the way we keep our machinery running smoothly.
Maintenance: Keeping Things in Working Order
Maintenance, in its essence, is all about ensuring that machinery and equipment remain in optimal working condition to sustain efficiency and extend their operational lifespan. It may sound straightforward, but achieving this consistently is no easy feat. Over the years, maintenance has gone through several evolutionary stages, each with its unique approach and challenges.
First Generation: Reactive and Time-Based Maintenance
The earliest form of maintenance was reactive and purely time-based.
There was little understanding of reliability theory, leading to an overreliance on scheduled maintenance.
Second Generation: Preventive Maintenance
In the 1950s and 60s, preventive maintenance emerged, driven by a growing understanding of reliability theory.
This shift reduced asset downtime, lowered ownership costs, and improved reliability, especially in industries like civil aerospace.
Third Generation: Reliability-Centered Maintenance
The 1970s saw the development of reliability-centered maintenance (RCM), thanks to the work of Nolan and Heap.
This approach was underpinned by a deep understanding of reliability theory, leading to the use of condition monitoring and predictive maintenance.
Fourth Generation: Maintenance 4.0
Maintenance 4.0 is the latest wave, powered by technology and digital transformation.
Advanced concepts like data modeling, machine learning, digital twins, and augmented reality are at its core.
Technology makes it easier to deploy maintenance strategies, even in lower-cost environments, thus widening its applicability.
Challenges and Misconceptions in Adopting Predictive Maintenance
Despite the proven benefits of predictive maintenance, there are still barriers to its widespread adoption. Some common misconceptions include:
Perception of Expense: Many believe that predictive maintenance is costly compared to time-based or reactive approaches. However, this is not the case when considering the long-term costs of unscheduled downtime and high-risk maintenance practices.

Lack of Understanding: A considerable challenge lies in the widespread misunderstanding of the value of predictive maintenance. Education and awareness play a crucial role in overcoming this obstacle.

Resistance to Change: Resistance to transitioning from traditional methods to predictive maintenance practices persists, even in industries that pioneered the concept.
Building a Digital Maintenance Ecosystem
To bridge the skills gap and accelerate the adoption of digital maintenance practices, several strategies are essential:
Education: Focus on educating leadership teams about the benefits of digital transformation. Ensure that leaders understand the pivotal role of technology in staying competitive.

Skills Development: Develop a pipeline of skills from entry-level technicians to senior managers. Create a culture of continuous learning and digital readiness.

Collaboration: Encourage collaboration between seasoned engineers and tech-savvy newcomers. Foster an environment where different skill sets complement each other.

Data-Driven Decision-Making: Embrace a digital mindset throughout the organisation. Utilize data to manage assets, processes, and the business more effectively.
Condition Monitoring: Real-Time Insights for Maintenance
Condition monitoring is the key to effective predictive maintenance. It provides real-time insights into the performance of machinery and equipment. By leveraging sensors and digital tools, manufacturers can monitor various parameters such as temperature, pressure, vibration, and more. This real-time data is then used to:
Track Trends: Identify patterns and trends in machinery performance, enabling proactive maintenance planning.

Predict Failures: Recognize early warning signs and predict potential equipment failures, allowing for timely intervention.

Improve Production Scheduling: Avoid unplanned downtime disruptions by implementing well-planned maintenance schedules.
Legacy Equipment and Digital Transformation
The integration of condition monitoring and predictive maintenance is not limited to new equipment. Even legacy machinery can benefit from digitalization. Off-the-shelf sensors and software solutions make it possible to retrofit older equipment with digital monitoring capabilities. This extends the lifespan of existing assets and brings them into the Maintenance 4.0 era.
Conclusion
Maintenance 4.0 is ushering in a new era of digital transformation in manufacturing. By embracing technology, educating teams at all levels, and fostering a culture of continuous improvement, organisations can unlock the full potential of predictive maintenance. With real-time data and condition monitoring, manufacturers can keep their machinery running efficiently, reduce downtime, and stay ahead in today's competitive landscape. The future of maintenance is digital, and those who adapt will lead the way in the world of automation manufacturing.
Drives & Controls Exhibition is the UK's only event for Robotics, Automation, Power Transmission and Motion Control, taking place 4-6 June 2024 at NEC, Birmingham.
Find out more about exhibiting at Drives & Controls 2024 HERE.
Listening to the full podcast here: Talking Industry #35 Maintenance 4, Implementing Smart Technologies-Part 1.