24 Aug 2023
New Partnership Announced For Fluid Power & Systems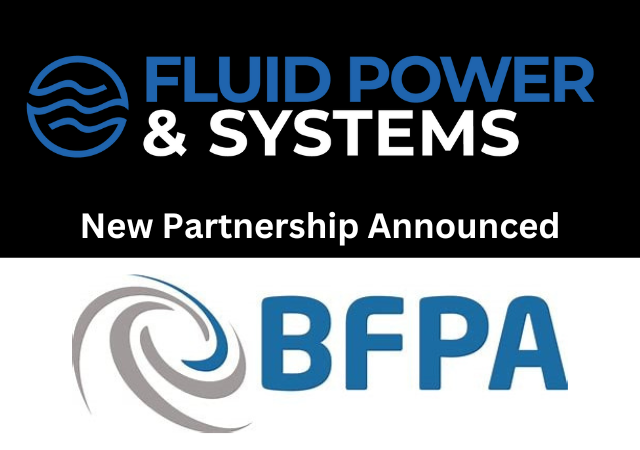 Nineteen Group, the new organisers of the Fluid Power & Systems Exhibition are proud to announce a fresh partnership with the British Fluid Power Association (BFPA); the UK's only trade body for Hydraulic and Pneumatic Industries.
The team at the BFPA will work closely with the organisers ensuring their members are well supported and represented at Fluid Power & Systems Exhibition. The BFPA will exhibit and play host to a series of engaging training sessions at the event, which are open to all attendees. The event takes place on 4th - 6th June, 2024, at NEC, Birmingham.
"We're thrilled to be working with The BFPA; a distinguished organisation representing hydraulic and pneumatic equipment manufacturers, suppliers, and distributors." Commented Laura Parris, Event Director. She continues "Chris and the team have been extremely engaged and have shown great enthusiasm toward our improvement plans for the 2024 edition of Fluid Power & Systems, and beyond. This is an important collaboration for us."
Chris Butcher, BFPA's Managing Director said "The BFPA are looking forward to the partnership with Nineteen Group.The fluid power industry is the hidden force in manufacturing, the Fluid Power & Systems exhibition (part of the Manufacturing and Engineering Week) will allow this fantastic industry to present not only its products for today but those for tomorrow."