NINETEEN GROUP INTEGRATE RECENT ACQUISITIONS INTO MANUFACTURING & ENGINEERING WEEK 2023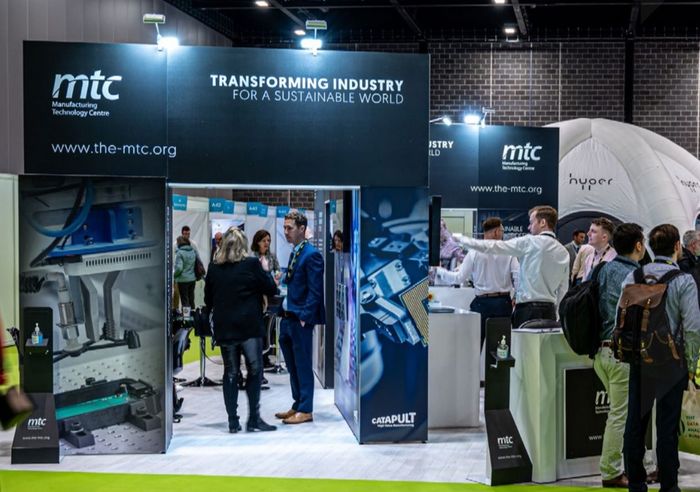 The award winning Nineteen Group today announce an exciting development to their manufacturing & engineering event series. Smart Factory Expo will move from its current November date line and location to run during Manufacturing & Engineering Week in June 2023 at the NEC in Birmingham. The newly acquired Drives and Controls, Fluid Power Systems and Airtech events will also feature as part of the week with a dedicated zone in 2023 before returning as stand-alone events in June 2024.
Smart Factory Expo is a key part of the Hennik Research portfolio, acquired by Nineteen Group in June 2022. The event has a wealth of thought leadership content and is built on extensive market research and sector analysis. Hennik Research's SME Growth Summit, Sustainable Manufacturing Digitalisation Summit and The Manufacturer Top 100 Ceremony researched and produced by The Manufacturer will also run alongside Smart Factory Expo in June. Their Manufacturing Leaders' Summit, SME Growth Summit (round two), The Manufacturer MX Awards Ceremony and other fringe events will remain in their current November date line and Liverpool location. Smart Factory Expo will replace the previous Manufacturing Expo further strengthening the focus on technology, process and thinking behind digital transformation.
Henry Anson, Director, Hennik Research said "For decades the support services for manufacturing have been fragmented and uncoordinated and bringing these shows together is part of a long overdue process of consolidation. By combining we can present a unified offering for the sector, share expertise and audience, and a wider range of products and solutions to UK manufacturing plc. By running large scale face to face activity at opposite ends of the year we feel that this is the perfect opportunity to develop an always 'on' marketing solution, utilising our content and digital channels, culminates at our 'anchor' events."
New Portfolio Director, Haf Cennydd will head up the Manufacturing & Engineering Week portfolio working closely with Grace Gilling, Managing Director of Hennik Research. Haf explains "We are so pleased to have the addition of Smart Factory Expo and Drives and Controls and its sister events incorporated with Manufacturing & Engineering Week from 2023. The latter events last ran in 2022 and have for some time been on a biennial cycle, but integrating with Manufacturing & Engineering Week as a dedicated zone next year allows the exhibitors to get an early benefit from increased audiences and gives visitors an enormously enhanced experience through key features and the high-level educational programmes offered by the co-located events."
Peter Jones, CEO of Nineteen Group adds; "Manufacturing & Engineering Week 2023 will be a festival of innovation offering a full programme to inspire, inform and entertain. With Design & Engineering Expo, Drives & Controls, Smart Factory Expo and Maintec plus several other related events alongside running together at the NEC on the 7-8 June we have a national showcase where inter-related sectors come together to address all areas from hardware, software, connectivity and people. Covering the full product life cycle from design, engineering, manufacturing and maintenance and with the backing of such a strong advisory council chaired by Stephen Phipson, CEO of Make UK, we can truly celebrate the sector and fly the flag for manufacturing and engineering in this country."
About Nineteen Group
Nineteen Group is a dynamic and rapidly expanding trade show organiser based in the centre of Wimbledon. Backed by Phoenix Equity Partners, Nineteen connects tens of thousands of people across a number of trade shows, publications and digital products, inspiring our communities to grow. Operating across several markets including security, cyber, fire safety, energy, manufacturing and engineering, emergency response and retail, Nineteen Group is more than just a number with a successful team on an exciting journey of growth to become the UK's leading organiser.
For further information contact – vnoon@nineteengroup.com